Wine Tasting Notes
Taittinger Brut Reserve NV
$109
A classy Champagne from a top producer, the Taittinger is refined yet complex. A nose of fresh, refined tangerine-like fruitiness. More mature notes of ripe fruit, raisin pastries and candied fruit. On the palate, is both smooth and very lively, supple, fullbodied and rich, with flavours of grapefruit. Finishes with a hint of spice, reminiscent of liquorice sticks.
Moët and Chandon Rosé Impérial
$119
Rosé Impérial is a spontaneous, radiant, romantic expression of the Moët & Chandon style, a style distinguished by its bright fruitiness, its seductive palate and its elegant maturity.
Perrier-Jouët Grand Brut Champagne
$99
Perrier-Jouët Grand Brut champagne epitomises the heritage of Maison Perrier-Jouët. Perpetuating the House's tradition of brut champagnes. It is a harmonious cuvée in which the luminous notes of Chardonnay are perfectly complemented by Champagne's two red grape varieties, Pinot Noir and Pinot Meunier.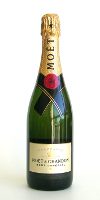 Moët et Chandon Brut Imperial
$95
The classic blend produces notes of green apples and citrus fruits. Golden straw yellow with green highlights. The bouquet is vibrant, fill of intense green apple and citrus fruit. The delicious palate shows white-fleshed fruits and an alluring caress of fine bubbles.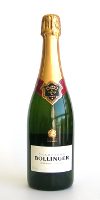 Bollinger Special Cuvée
$125
The blend for the Special Cuvée is an ideal version of the classic champagne blend, using the different grapes of a given year from a variety of crus, with the addition of older, reserve wines. This blend necessarily incorporates subtle variations each year whilst remaining consistent to a style. It is, therefore, the hardest of all to make. It contains the full expression of the Bollinger style and the House feels it should be judged on this - its benchmark wine.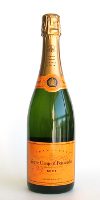 Veuve Clicquot Brut Yellow Label
$105
The initial notes of fruit are followed by more discreet aromas of brioche and vanilla. It has a fine persistent sparkle and golden Champagne color.
Bleasdale Sparkling Shiraz
$59
They call it a "Non Vintage" Sparkling Shiraz but really it's "Multi Vintage" – this stunning wine is a blend of every vintage of Shiraz since 1997! They top up the blend in Spring with the latest vintage Shiraz to add freshness and maintain consistency.

Cloudy Bay Pelorus
$59
Winery notes (NV) "A fresh combination of Chardonnay led citrus and pear fruits underpinned by savoury tones from the Pinot Noir component and characters reminiscent of grilled bread and brioche. Deliciously crisp with toasty, creamy complexity, enhanced by a lingering nutty finish. Richly textured yet with a dry sophistication." 5 Stars & 95/100 Bob Campbell MW (NV) "Rich, mouth filling Methode with plenty of bready, biscuity yeast autolysis supported by subtle citrus fruit flavours. This wine has a great texture, real power, an impeccable balance and a delicious texture. I cannot remember it being this good."
Deutz Marlborough Cuvée Rosé
$42
An elegant wine with a sophisticated subtle blush. Strawberry and raspberry flavours create a memorable first impression with a hint cranberry and brioche on the finish. This exquisite méthodé traditionnelle marries the best of Marlborough grape with traditional French wine making techniques. Trophy Champion Sparkling Wine (NZ Int'l Wine Show 2018)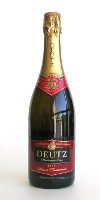 Deutz Marlborough Cuvée
$39.00
This wine offers a fresh, bright aroma with toasty notes. The palate shows strawberry and lemon with rich yeast flavours. Elegant and well balanced with a long, lingering aftertaste.

The Glenlivet Single Malt Scotch Whiskey Founder's Reserve
$89
Palate: Fruity, then sweet, more toffee, a touch of anise, then into milk chocolate Flakes, banoffee pie and apple turnovers.
Finish: Creamy toffee to the fore now, a little oak and sweet barley sugar warmth too. Milk chocolate raisins linger.
Jameson Irish Whiskey 700ml
$59
Jameson is Ireland's quintessential Irish blend, a classic.
Palate: Thick and of good body with notes of orchard fruits, both fresh and cooked with a little vanilla cream.
Finish: Medium-length with spice and honey.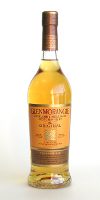 Glenmorangie 10 year old Single Malt
$99
Palate: Fresh and balanced, vanilla. Boiled sweets, very creamy, tiramisu, toffee.
Finish: Quite long, gentle, malty and very fruity
Scapegrace Premium Dry Gin
$95
Two guys from New Zealand who didn't know each other until one married the others sister and then they did. A year sitting in bars and lounges discussing how they always wanted to make their own gin. This is how two brothers-in-law and a part time musician got in to a lot of debt and created a gin that won gold in London and San Francisco. 12 botanicals, nature's wild apostles. Water, torn from the earth 80 years after it was hurled down on New Zealand's Southern Alps. A whisky still, 19th century, stumbled upon in a long abandoned shed. These are our ingredients. This is how Scapegrace signs its name around the globe
Bombay Sapphire Dry Gin, 700ml
$55
Bombay Sapphire is one of the most recognised and popular gins in the world. 10 botanicals are infused in a truly unique process - held separately from the spirit in perforated copper baskets, vapour from the botanicals rise as they're heated and the distinctive flavours are released. The result is a complex aromatic liquid that delivers a broader, more balanced flavour.
Barkers Blackcurrents & Boysenberries Fruit Syrup 710ml
$13
1 bottle of 710ml Blackcurrent & Boysenberry Fruit syrup
Bleasdale Sparkling Shiraz
$59
They call it a "Non Vintage" Sparkling Shiraz but really it's "Multi Vintage" – this stunning wine is a blend of every vintage of Shiraz since 1997! They top up the blend in Spring with the latest vintage Shiraz to add freshness and maintain consistency.
Cloudy Bay Pinot Noir
$69
Appealingly aromatic, the 2016 Pinot Noir reveals notes of Morello cherry, bramble and dark chocolate. Fine, silky tannins and juicy acidity provide an elegant structure, with complexity coming from gentle oak and woodsmoke characters.

Vidal Reserve Series Pinot Noir
$49
The Reserve Series Pinot Noir is beautifully fragrant with floral and red berry aromas combined with complex flavours of cherries and earthy spice. Well balanced with natural acidity, this finely textured wine expresses classic intensity on the palate.
Pegasus Bay Prima Donna Pinot Noir
$95
Deep ruby in colour, with a complex and compelling bouquet full of pomegranate, cherry, vanilla, chocolate and spice. While ready to drink on release it can be expected to cellar well and evolve gracefully for many years.
Villa Maria Reserve Pinot Noir
$79
This Marlborough Reserve Pinot Noir 2017 showcases bright floral aromas as well as fresh black cherries and red raspberries. On the palate is an inviting mixture of dark chocolate and juicy summer berries with hints of fresh portabello mushrooms. This complex wine shows both purity and richness with chalky dense tannins and a gentle acidity to complete the wine. With correct cellaring, this wine will age gracefully, slowly releasing more fruit weight and savoury characters with bottle maturation.
Rossendale Pinot Noir
$47
This wine has medium density to its colour.  It shows an intense nose of raspberries, black cherries and black Doris plums with spicy characters and complex earthy notes. The palate is medium-bodied with soft tannins and features sweet red fruits backed up by black pepper, cloves and spice. The wine shows great balance between fruit and oak and a well-structured seamless palate with length on the finish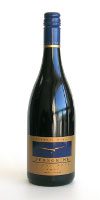 Peregrine Pinot Noir 2014 Library Release
$79
Fragrant wildberry and brown spice aromatics.  Lovely integrated flavours with wonderful depth of fruit and savoury complexity. A style that combines purity and elegance with texture, concentration and length.   A true reflection of the three Central Otago sub regions that contribute to our Pinot Noir.
Wolf Blass Cabernet Shiraz
$59
A full bodied Aussie shiraz. Deep and dark purple-like colour in the glass, packed full of dark fruits wrapped around a smooth texture. Scored an impressive 93/100 by Huon Hooke (Master of Wine) who said "Deep, dark red colour with a good tinge of purple…the wine is full-bodied and smoothly textured with very good line and length… A stylish wine"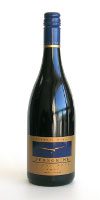 Peregrine Pinot Noir 2017
$54
This Pinot Noir is elegant and bright with aromas of dark cherry and spice. A layered palate of wildberry and blackcurrant fruit combined with a lovely texture and fine tannins. A bright, focussed Pinot Noir with red fruits, spice and pretty floral aromatics.  Depth of fruit, brightness of acidity and fine tannin combine to give a lovely tension and texture to the wine.

Church Road Grand Reserve 2015 Merlot Cabernet Sauvignon
$75
A complex array of dense plum and berry fruits with subtle spice and violet-like floral aromas are complimented by savoury, earthy and dark chocolate undertones derived from barrel maturation and a traditional, 'old-world approach' to wine making.
On the palate, the wine is rich and powerful with a backbone of fine, ripe tannins bringing linearity and structure. This is a serious, multidimensional wine.

Church Road McDonald Series Cabernet Sauvignon
$49
McDonald Series Cabernet Sauvignon is one of only a handful of Cabernet Sauvignons made in Hawke's Bay and reflects a renewed interest in this grape variety in the region. It is a Bordeaux style red wine!

Church Road McDonald Series Merlot
$49
The McDonald Series Merlot is a serious, full-bodied Merlot with aromas of rich plum and berry fruit underpinned by a savoury oak and earthy complexity. The palate is rich and long driven by a powerful yet fine-grained tannin structure.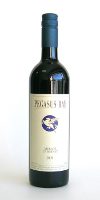 Pegasus Bay Merlot Cabernet
$59
5 Stars & 93/100 Sam Kim, Wine Orbit, March 2020 (2018 Vintage) "Delightfully fruited and fragrant, the bouquet shows dark plum, cherry, olive, hazelnut and vanilla characters with a hint of dried herb complexity. It's succulent and smooth on the palate with beautifully rounded mouthfeel, backed by polished tannins, finishing long and flavoursome. At its best: now to 2026."
Villa Maria Merlot Cabernet Sauvignon Cellar Selection
$39
This deeply coloured wine displays perfumed aromas of dark berry fruits, violets and dried herbs, with complexing oak spice characters. A smooth and approachable palate follows with sweet fruit, supple tannins and moreish acidity
Barossa Ink Shiraz – Grant Burge 2017
$49
The wine has a dense inky appearance, a dark and opulent wine . Rich aromas of plums, raspberries, dark chocolate and blueberry jam with underlying mint and cinnamon.
Pegasus Bay Maestro Malbec
$59
The wine has a dense inky appearance, suggesting concentration and weight. The palate is mouth filling and rich, backed by a spine of muscular yet fine grained tannins, that draw out the wine's length and will help it age gracefully. While ready to drink on release, it should develop a range of additional nuances as it matures in the bottle.
Villa Maria Reserve Hawkes Bay Merlot
$89
The Reserve Merlot reveals a saturated deep purple colour and perfumed aromatics of red and black plum, fruitcake and floral violet notes, interwoven with roasted coffee bean and complex herb nuances. The palate is concentrated and firmly structured in its youth with fine-grained tannins enhanced by integrated oak. This wine will certainly benefit and gain additional complexity from careful cellaring over the next decade

Peter Lehmann The BAROSSAN Shiraz
$42
Crafted by the next generation of Peter Lehmann winemakers, the Barossan showcases the superb fruit sourced from the many fabled sub-regions across the Barossa Valley. A complex and layered wine with fruit intensity and suppleness.
Barossa Valley Estate Shiraz
$49
Dark and dense with abundant black fruits, lingering savoury notes, great intensity and silky tannins with a long rich and supple finish. There is no denying that Australia has claimed some great things - Pavlova, the flat white and Lorde to name a few - but here's one they can honestly claim. Gold Medal - New World Wine Awards 2018
Church Road McDonald Series Chardonnay 2017
$49
This wine delivers aromas of roasted nuts, subtle creaminess and a hint of smoky struck flint. The palate is powerful yet fresh and restrained with fine texture, great length and balanced fresh acidity. Enjoy with Seafood, poultry and light game match particularly well when there is an element of creaminess in the dish.
Villa Maria Hawkes Bay Chardonnay Platinum Selection
$45
Predominantly sourced from the Villa Maria iconic Keltern Vineyard, barrel fermented and perfectly blended to produce a distinctive wine, this Chardonnay reveals a fragrant nose of ripe stone fruit, with complexing toast and vanilla characters from French oak. The wine is matured 'sur lie' (on yeast lees) adding further richness and texture prior to bottling.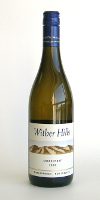 Wither Hills Reserve Marlborough Chardonnay
$37
Refined, elegant & restrained, with the benchmark Wither Hills fruit profile of nectarine, lime, flint, grapefruit pith and sorbet notes interlaced with fine grainy french oak nuances of spice, nutmeg and toasted cashew.
Cloudy Bay Chardonnay 2017
$59
"The 2017 vintage is typically refined. Bright, light lemon/green, it is fragrant and tightly structured, with good acid spine, citrusy, peachy flavours, a subtle seasoning of oak, and excellent delicacy and depth."5 Stars Michael Cooper (2017 Vintage)
Rossendale Marlborough Sauvignon Blanc
$39
This wine has a full and soft nose with aromas of ripe passionfruit and tropical fruits, showing good depth and density. Dry to taste and light-medium bodied, the palate is moderately full and broad, with up-front flavours of ripe, pungent passionfruit, tropical fruits and fresh herbs. The wine shows classic Marlborough vibrancy, lively fruit flavours and offers excellent value for money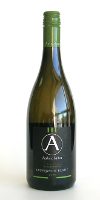 Astrolabe Marlborough Sauvignon Blanc
$47
This outstanding sauvignon blanc offers aromas of Lemon grass, lime peel and elderflower, with background notes of white currant and red pepper. A medium-bodied wine with currant, gooseberry and citrus flavours, and a dry mineral finish.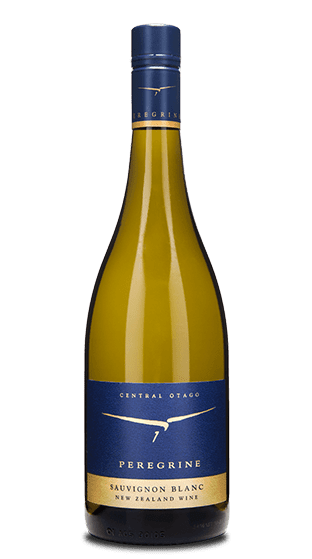 Peregrine Sauvignon Blanc 2019
$49
Fresh fennel and feijoa aromatics with a precise dry flinty texture. Stone fruits and herbal notes on the palate. Vibrant aromatics and great purity of flavour combine with a distinctive minerality and fine palate texture.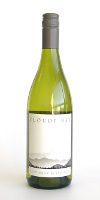 Cloudy Bay Sauvignon Blanc
$59
Bright, light lemon/green, the 2019 vintage is ripely scented, weighty and intensely varietal, with rich, ripe tropical-fruit flavours to the fore, a herbaceous undercurrent, a very subtle seasoning of oak adding complexity.
Villa Maria Cellar Selection Pinot Gris
$37
This Cellar Selection Pinot Gris 2018 showcases fresh floral and spring blossom aromas with hints of clove and cinnamon. The palate has rich fruit flavours of ripe pear, nectarine and orange zest intermingled with roasted almonds. This wine offers a complex, creamy texture with delicate refreshing acidity on the finish.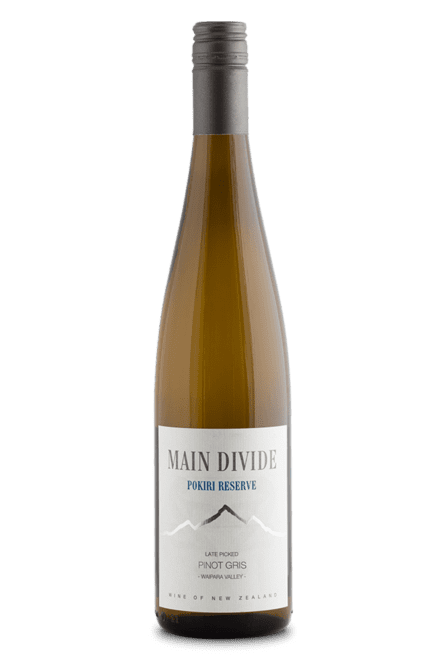 Main Divide Pokiri Reserve Pinot Gris
$49
Appealing ripe pear, peach, rose petal, ginger and warm spice aromas are evident on the nose, complimented by subtle creamy complexity.  On the palate the wine is lush and full bodied with a moderate level of sweetness balanced by gentle acidity and a touch of ginger spice on the finish

Church Road McDonald Series Pinot Gris
$49
Appealing aromatics of peach, pear, florals and spice, the medium-sweet palate showing good balance and depth of fresh, ripe flavours. On the palate the wine is lush and full bodied with a moderate level of sweetness balanced by gentle acidity and a touch of ginger spice on the finish

Peregrine Pinot Gris 2018
$45
This organic Pinot Gris is dry in style showing lovely ripe fruit and a subtle texture from a small portion of barrel fermentation.  The cooler climate of Central Otago allows us to maintain a refreshing acidity and great length on the palate.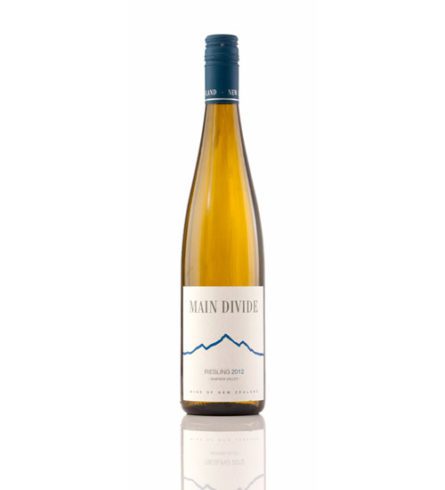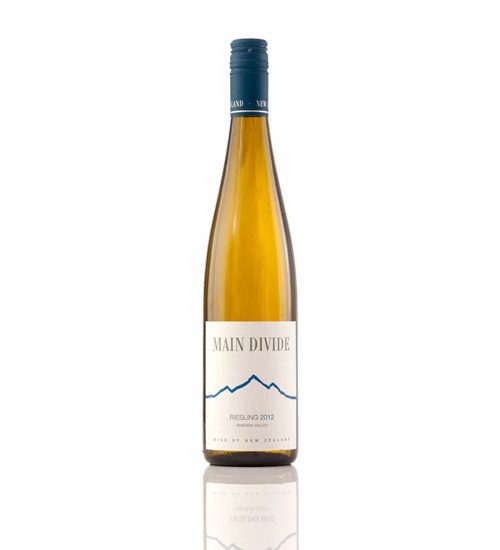 Main Divide Riesling
$39
The nose is bursting with aromas of orange blossom, lime, white peach and tropical spices. The palate reveals further impressions of citrus and stone-fruit, with excellent body and concentration. There is a refreshing acidity and minerality to the wine, which balances perfectly with its off-dry finish.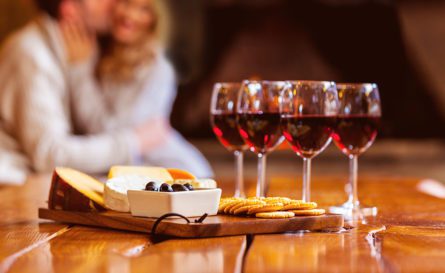 6 Bottle-Special
$0.00
Contents: Wooden wine gift box and gift card 6 Bottles of wine, champagne, whiskey or spirits of your choice * Please note cost of bottles of wine, whiskey, bubbles etc is additional FREE standard shipping in NZ
"I just wanted to say thank you very much – my parents were absolutely delighted with the presentation of the wine/box/ribbon etc, I was delighted that they were delighted, and very impressed with your service all round.
Thank you!"
Chris
quality
We use delicious, local, artisan products and partner them with fine New Zealand wines to create a range of gift boxes that your colleagues will truly appreciate.
choice
With Wineplus you can make your own selection of wine, whisky or port to accompany your gift box, allowing you to tailor this important part of the gift.
presentation
Each gift is beautifully packaged in a wooden gift box, with tasting notes for the wine and your personal message included.