Wine Tasting Notes
Taittinger Brut Reserve NV
$99
A classy Champagne from a top producer, the Taittinger is refined yet complex. Three to four years aging in cellar is given to a fairly high percentage of Chardonnay (40%, with the rest Pinot Noir and Pinot Meunier). The result is a gently rich Champagne with a core of real depth and freshness made mellow and round by perfectly expressed bready, yeasty complexity
Moët and Chandon Rosé Impérial
$119
Rosé Impérial is a spontaneous, radiant, romantic expression of the Moët & Chandon style, a style distinguished by its bright fruitiness, its seductive palate and its elegant maturity.
Perrier-Jouët Grand Brut Champagne
$99
Perrier-Jouët Grand Brut champagne epitomises the heritage of Maison Perrier-Jouët. Perpetuating the House's tradition of brut champagnes. It is a harmonious cuvée in which the luminous notes of Chardonnay are perfectly complemented by Champagne's two red grape varieties, Pinot Noir and Pinot Meunier.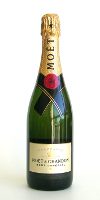 Moët et Chandon Brut Imperial
$95
Moet et Chandon has for many years been the world's best selling non-vintage champagne and is consistently soft, fresh and very well balanced. The classic blend produces notes of green apples and citrus fruits. Fine, intense flavors of dough, honey and citrus are backed by a vibrant structure in this firm, persistent bubbly.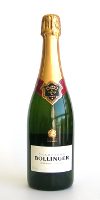 Bollinger Special Cuvée
$125
The blend for the Special Cuvée is an ideal version of the classic champagne blend, using the different grapes of a given year from a variety of crus, with the addition of older, reserve wines. This blend necessarily incorporates subtle variations each year whilst remaining consistent to a style. It is, therefore, the hardest of all to make. It contains the full expression of the Bollinger style and the House feels it should be judged on this - its benchmark wine.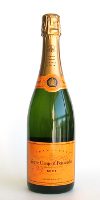 Veuve Clicquot Brut Yellow Label
$105
This classical dry Champagne is a blend of two-thirds black grapes (Pinot Noir and Pinot Meunier) for body, balanced with one-third Chardonnay for elegance. It has a fine persistent sparkle and golden Champagne color. Its consistent power to please makes it ideal as an aperitif, and perfect as the champagne to enjoy with a meal.

Cloudy Bay Pelorus
$59
A fresh, aperitif style sparkling wine with apple crisp flavours, underpinned by nutty yeast complexity derived from two years bottle maturation on lees
Deutz Marlborough Cuvée Rosé
$42
Deutz Marlborough Cuvée is a result of a historic partnership with the prestigious House of Deutz in Champagne. This exquisite méthodé traditionnelle marries the best of Marlborough grape with traditional French wine making techniques An elegant wine with a sophisticated subtle blush. Strawberry and raspberry flavours create a memorable first impression with a hint cranberry and brioche on the finish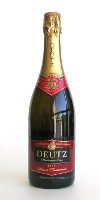 Deutz Marlborough Cuvée
$39.00
Deutz Marlborough Cuvée marries the best of New Zealand grapes with traditional French Champagne making techniques resulting in an award-winning New World Cuvée. This wine offers a fresh, bright aroma with toasty notes. The palate shows strawberry and lemon with rich yeast flavours. Elegant and well balanced with a long, lingering aftertaste.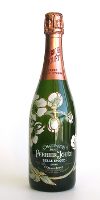 Perrier Jouët Belle Epoque Vintage Champagne
$335
Perrier Jouët launched its famous "flower bottle" in 1969, with an arabesque design of anemones. Since then, it has been one of the world's most celebrated champagnes - light bodied and distinctive. Aromas of fresh pineapple and white florals warm into complex scents of pear. The bead is intense and effervescent. A truly special bottle of vintage champagne, ideal for very special occasions.

The Glenlivet Single Malt Scotch Whiskey Founder's Reserve
$89
To truly capture the essence of George Smith's vision, The Glenlivet Founder's Reserve has been created using the time-honoured distillation methods that he introduced so long ago. Made with water from the same crystal-clear mountain streams, in the same cold, pure air, The Glenlivet Founder's Reserve is as smooth and fruity as the whisky that first ran from the original copper pot stills. These unique, lantern-shaped copper stills, designed by the man himself, are not the only important tools in our distilling legacy. The traditional oak casks in which we mature the whisky give each expression its own distinct characteristics. When George Smith began distilling, The Glenlivet had no age statements and he selected whisky from casks of a range of ages. We have replicated this freedom with The Glenlivet Founder's Reserve, selecting whisky from a variety of traditional aged oak casks. Then, to lend a modern twist to the flavour of the expression, Master Distiller Alan Winchester marries together a selection of the aged oak casks and American first-fill oak casks. American first-fill oak casks are those that have never before been used to mature whisky. Selective use of these casks provides a smooth, creamy sweetness that mingles harmoniously with the delicate flavours and complex fruity tones already present in the whisky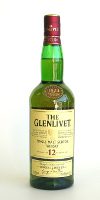 The Glenlivet 12 year old Single Malt
$99
This classic Speyside conveys beautiful images of a fertile orchard, blossoming at springtime and laden with juicy ripe fruit at summertime. Colour: Bright and lively gold Nose: Fresh juicy Chasselas grape, ripe pear, soft apples and a sensuous touch of exotic fruit. It opens in time on creamier and richer notes: stewed greengages, ripe apricots, vanilla creme anglaise, a hint of marshmallow. Oak tenderly enhances that enticing bouquet with more vanilla notes and nutty hints. Palate: Smooth and sweet fruity basket. Honeyed flowers, almond biscuits. Finish: Nutty, marzipan, fresh hazelnuts, spicy, fresh grated ginger.
Laphroaig Islay 10 year old Single Malt
$109
Really smoky and iodine rich. This has to be one of Scotland's most characterful drams. Laphroaig are known for their medicinal malts, and the classic 10 year old is no exception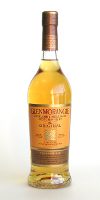 Glenmorangie 10 year old Single Malt
$99
It has been called 'the perfect ten' and most Glenmorangie drinkers will readily drink to that! After 10 years in ex-bourbon casks, the Glenmorangie spirit has had enough time to mature and mellow into a beautifully balanced yet marvellously complex malt whisky. Enjoyed by newcomers and connoisseurs alike, it's Scotland's favourite malt whisky, hand-crafted with pride by the Sixteen Men of Tain. Colour: Pale golden brown Nose: Light and delicate, floral with traces of citrus and vanilla along with a light smokiness Palate: Beautifully balanced, with honeyed nuts coming through Finish: Clean and salving, short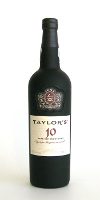 Taylor's 10 year old Tawny Port
$89
An exceptionally fine old tawny blend, aged for an average of 10 years in oak casks. Elegant and smooth, combining delicate wood notes and rich mellow fruit, it is bottled for immediate drinking. Excellent with soft cheeses such as brie; and a superb dessert wine, particularly with dishes made with coffee or almonds, Taylor's 10 Year Old Tawny is delicious served lightly chilled at the end of the meal.
Bombay Sapphire Dry Gin, 700ml
$55
Bombay Sapphire is one of the most recognised and popular gins in the world. 10 botanicals are infused in a truly unique process - held separately from the spirit in perforated copper baskets, vapour from the botanicals rise as they're heated and the distinctive flavours are released. The result is a complex aromatic liquid that delivers a broader, more balanced flavour.
Barkers Blackcurrents & Boysenberries Fruit Syrup 710ml
$13
1 bottle of 710ml Blackcurrent & Boysenberry Fruit syrup
Harveys Bristol Cream Sherry
$65
Launched in 1882, and granted the Royal Warrant shortly after, Bristol Cream is crafted from a delicate blend of Jerez's finest wines; delicate finos, aged amontillados, fragrant olorosos and the special Pedro Ximenez grape providing a silky, mellow smoothness. Known for its deep golden chestnutty and amber tones, the nose is full, fragrant, pungent and elegant all at once. On the palate Bristol Cream delivers a full bodied experience with rich yet mellow notes leaving a long lasting and velvety finish. A complete, balanced and surprising compendium of wine from Jerez, it's best enjoyed chilled at 12°C in a wine glass or mix over ice with a slice of orange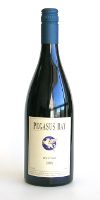 Pegasus Bay Pinot Noir
$73
The wine has vibrant aromas and flavours suggest black cherries, blackberries, raspberries and mulberries. These impressions of fruit are underlain with savoury notes hinting of grilled mushrooms, barbequed meats and wood-smoke. It initially seems soft in the mouth but rapidly expands to become powerful, while at the same time remaining refined and elegant. A spine of ripe tannins flows through the wine and helps draw out its lingering after-taste.
Rossendale Pinot Noir
$47
This wine has medium density to its colour.  It shows an intense nose of raspberries, black cherries and black Doris plums with spicy characters and complex earthy notes. The palate is medium-bodied with soft tannins and features sweet red fruits backed up by black pepper, cloves and spice. The wine shows great balance between fruit and oak and a well-structured seamless palate with length on the finish Goes perfect with red meat and game meat, such as venison
Peregrine Rosé Pinot Noir 2019
$49
Vibrant elderflower, fresh strawberry and pomegranate aromatics.    A delicate creamy palate with a refreshing dry finish. Blush pink, fragrant and fresh, a gorgeous summer wine to be enjoyed with or without food.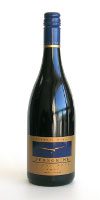 Peregrine Pinot Noir 2014 Library Release
$79
Fragrant wildberry and brown spice aromatics.  Lovely integrated flavours with wonderful depth of fruit and savoury complexity. A style that combines purity and elegance with texture, concentration and length.   A true reflection of the three Central Otago sub regions that contribute to our Pinot Noir.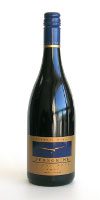 Peregrine Pinot Noir 2016
$54
Peregrine Winery is renowned for their premium pinot noir. The winemaking approach follows traditional lines with minimal intervention to let the unique fruit flavours of Central Otago do the talking. This Pinot Noir is elegant and bright with aromas of dark cherry and spice. A layered palate of wildberry and blackcurrant fruit combined with a lovely texture and fine tannins.

Church Road Grand Reserve 2015 Merlot Cabernet Sauvignon
$75
A complex array of dense plum and berry fruits with subtle spice and violet-like floral aromas are complimented by savoury, earthy and dark chocolate undertones derived from barrel maturation and a traditional, 'old-world approach' to winemaking.
On the palate, the wine is rich and powerful with a backbone of fine, ripe tannins bringing linearity and structure. This is a serious, multidimensional wine.

Church Road McDonald Series Cabernet Sauvignon
$49
McDonald Series Cabernet Sauvignon is one of only a handful of Cabernet Sauvignons made in Hawke's Bay and reflects a renewed interest in this grape variety in the region. As warmer, lower vigour soils have been explored and planted, and viticultural techniques improved, the quality of Cabernet Sauvignon in Hawke's Bay has increased dramatically and is attracting international attention from two of the most influential wine publications in the world. The UK's Decanter Magazine rates Hawke's Bay along with Napa Valley as the two best New World regions for Bordeaux style red wines, while Neal Martin on behalf of Wine Advocate says 'one forgets just how fine New Zealand Cabernet Sauvignon and Bordeaux blends can be, particularly in Hawke's Bay

Church Road McDonald Series Merlot
$49
Church Road is firmly established as one of New Zealand's benchmark single varietal Merlot producers. The McDonald Series Merlot is a serious, full-bodied Merlot with aromas of rich plum and berry fruit underpinned by a savoury oak and earthy complexity. The palate is rich and long driven by a powerful yet fine-grained tannin structure.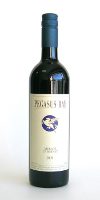 Pegasus Bay Merlot Cabernet
$59
Deep ruby in colour, this is a big, dense, chewy wine, which expands in the mouth and has a lingering, spicy after-taste. The merlot provides plum flavours and a plump, fleshy, mid-palate structure while cassis elements and a backbone of mouth-filling, ripe tannins come from the cabernet sauvignon. Small portions of cabernet franc and malbec lift the bouquet, as well as filling out the structure and adding to its length.
Villa Maria Merlot Cabernet Sauvignon Cellar Selection
$39
This deeply coloured wine displays perfumed aromas of dark berry fruits, violets and dried herbs, with complexing oak spice characters. A smooth and approachable palate follows with sweet fruit, supple tannins and moreish acidity
Septima Malbec 2017
$42
Séptima Malbec is an Argentine wine made in Bodegas Séptima. It is the perfect balance between historical heritage, innovation and oenological excellence. Wine made 100% with the Malbec variety is a soft, warm and balanced wine
Vidal Reserve Syrah 2018
$49
Anthony Joseph Vidal Reserve Syrah Gimblett Gravels 2018 Fragrant spice, dark red berry and floral notes combine on a balanced and textured palate

Peter Lehmann The BAROSSAN Shiraz
$39
Crafted by the next generation of Peter Lehmann winemakers, the Barossan showcases the superb fruit sourced from the many fabled sub-regions across the Barossa Valley. A selection of the Barossa's key growers, renowned for their quality and skill, have shared their passion and pristine fruit to create this quintessential Barossa Shiraz. Each parcel speaks to its vineyard origins, sharing a special and unique aspect of the sub-region. Our winemakers have identified varying expressions of this classic varietal to blend together seamlessly, delivering a complex and layered wine with fruit intensity and suppleness. Aromas of mocha and liquorice notes lead to a full-bodied Shiraz with juicy raspberry and dark plum flavours supported by spice from time in barrel. A silky soft finish, this wine can be cellared until 2024
Earthworks Barossa Shiraz
$45
Vibrant ruby red with crimson hues. A compote of dark berry and satsuma plum aromas supported with mocha, vanilla, and black pepper accents, along with hints of boysenberry and strawberry, all converge to allow your senses to take you on a journey. A voluptuous palate with a flourish of fresh fruit. The aromas are mirrored on the palate that also has dark chocolate undertones and silky tannins in the background Gold Medal - New World Wine Awards 2018
Barossa Valley Estate Shiraz
$49
Dark and dense with abundant black fruits, lingering savoury notes, great intensity and silky tannins with a long rich and supple finish. There is no denying that Australia has claimed some great things - Pavlova, the flat white and Lorde to name a few - but here's one they can honestly claim. Gold Medal - New World Wine Awards 2018
Church Road McDonald Series Chardonnay 2017
$49
This wine delivers aromas of roasted nuts, subtle creaminess and a hint of smoky struck flint. The palate is powerful yet fresh and restrained with fine texture, great length and balanced fresh acidity. Enjoy with Seafood, poultry and light game match particularly well when there is an element of creaminess in the dish.
Villa Maria Hawkes Bay Chardonnay Platinum Selection
$45
Predominantly sourced from the Villa Maria iconic Keltern Vineyard, barrel fermented and perfectly blended to produce a distinctive wine, this Chardonnay reveals a fragrant nose of ripe stone fruit, with complexing toast and vanilla characters from French oak. The wine is matured 'sur lie' (on yeast lees) adding further richness and texture prior to bottling.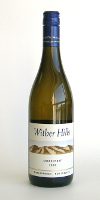 Wither Hills Reserve Marlborough Chardonnay
$37
Refined, elegant & restrained, with the benchmark Wither Hills fruit profile of nectarine, lime, flint, grapefruit pith and sorbet notes interlaced with fine grainy french oak nuances of spice, nutmeg and toasted cashew. All this is bound up with the natural fruit structure, seamless acidity and poise from Mendoza clone along with the texture and minerality of the Rarangi vineyard component making this Chardonnay simply irresistible!
Rossendale Marlborough Chardonnay 2018
$39
The nose is elegantly concentrated, showing citrus fruit and yellow stonefruit aromas along with creamy, nutty barrel-ferment and oak notes entwined with lemon curd and toasty oak elements. Medium-bodied and slender in proportion, the palate possesses an elegantly concentrated core of citrus and stonefruits along with creamy, nutty and buttery nuances
Rossendale Marlborough Sauvignon Blanc
$39
This wine has a full and soft nose with aromas of ripe passionfruit and tropical fruits, showing good depth and density. Dry to taste and light-medium bodied, the palate is moderately full and broad, with up-front flavours of ripe, pungent passionfruit, tropical fruits and fresh herbs. The wine shows classic Marlborough vibrancy, lively fruit flavours and offers excellent value for money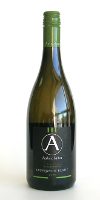 Astrolabe Marlborough Sauvignon Blanc
$47
This outstanding sauvignon blanc offers aromas of Lemon grass, lime peel and elderflower, with background notes of white currant and red pepper. A medium-bodied wine with currant, gooseberry and citrus flavours, and a dry mineral finish. Best enjoyed when young and fresh, but has the potential to age gracefully.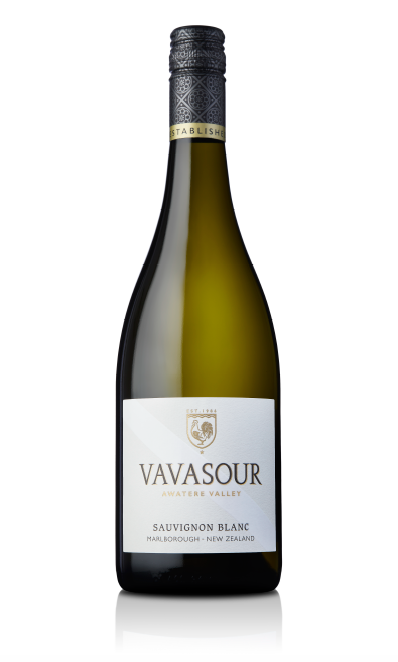 Vavasour 2018 Sauvignon Blanc
$49
A serious, concentrated and expressive wine, Vavasour Sauvignon Blanc flaunts a powerful bouquet of fresh herbs, tropical fruits and bright citrus. Ripe stone fruit flavours and a distinct minerality hold up well to rich, spicy foods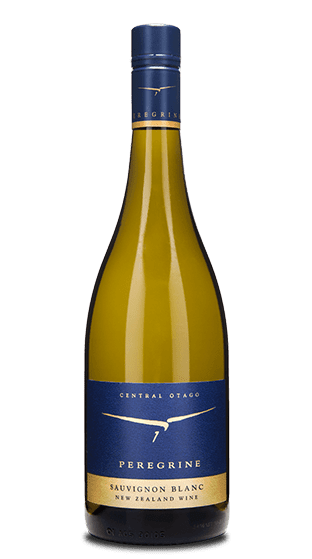 Peregrine Sauvignon Blanc 2019
$49
Fresh fennel and feijoa aromatics with a precise dry flinty texture. Stone fruits and herbal notes on the palate. Vibrant aromatics and great purity of flavour combine with a distinctive minerality and fine palate texture.  A beautiful wine that reflects our commitment to organic winegrowing on the two sub regions that contribute to our Sauvignon Blanc.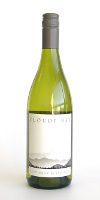 Cloudy Bay Sauvignon Blanc
$59
Pale straw green in colour and enticingly fragrant, this Sauvignon Blanc offers lifted aromas of ripe stonefruit and juicy citrus with underlying notes of blackcurrant leaf and tomato plant spice. The palate is fine yet succulent, with zesty citrus flavours and fresh acidity. There is an appealing plushness about this wine especially as it leads into a lingering and characteristically crisp finish.
Villa Maria Cellar Selection Pinot Gris
$37
An emphasis on fruit quality and minimal handling ensure the Villa Maria Cellar Selection wines are intensely flavoured, elegant food friendly wines. The Pinot Gris exhibits intense perfumed aromas of fresh ripe pear with hints of gentle spice. It has a textural palate showing baked apple, almond and cinnamon characters, followed by a balanced drying acidity creating a lengthy and harmonious finish.

Church Road McDonald Series Pinot Gris
$49
Appealing ripe pear, peach, rose petal, ginger and warm spice aromas are evident on the nose, complimented by subtle creamy complexity.
On the palate the wine is lush and full bodied with a moderate level of sweetness balanced by gentle acidity and a touch of ginger spice on the finish

Peregrine Pinot Gris 2018
$45
Peregrines organic Pinot Gris is dry in style showing lovely ripe fruit and a subtle texture from a small portion of barrel fermentation.  The cooler climate of Central Otago allows us to maintain a refreshing acidity and great length on the palate. Fresh and bright aromatics of ripe apricot and nectarine.  A luscious palate with layers of stonefruit and hazelnut flavours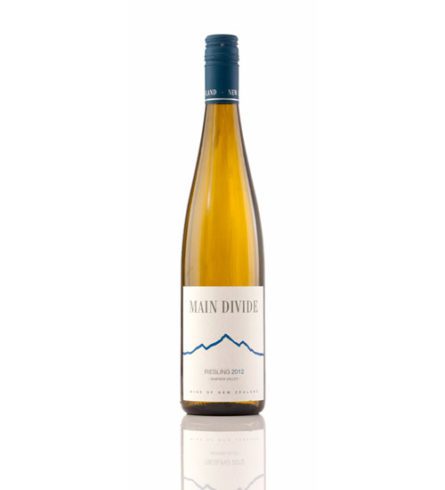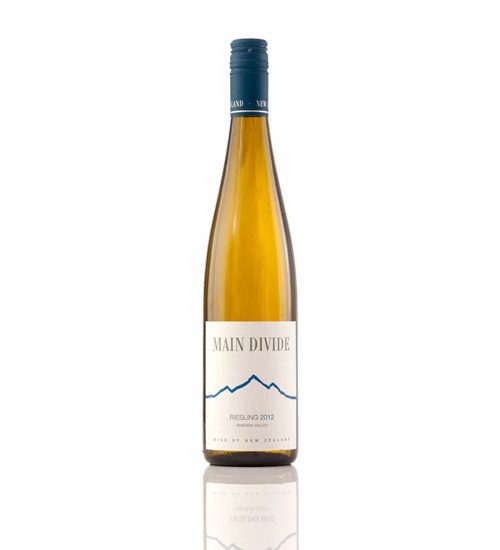 Main Divide Riesling
$39
This Riesling was picked late to make a rich ripe style. It shows the typical Waipara Valley characters of orange zest and spice. Gentle handling in the cellar allows us to retain some of the natural CO2 from the fermentation to give a touch of "spritzig" which accentuates the freshness. This wine will reward careful cellaring. Serve cold.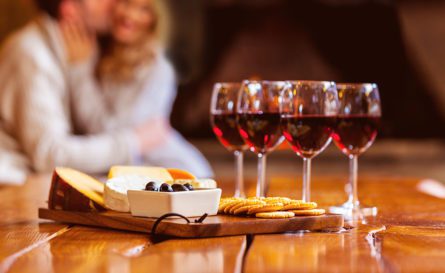 6 Bottle Gift Box *Winter Special*
$0.00
Contents: FREE Bespoke wooden wine gift box, gift card, packaging 6 Bottles of your choice * Bottles of wine, whiskey, bubbles etc is additional FREE standard shipping in NZ!
"I just wanted to say thank you very much – my parents were absolutely delighted with the presentation of the wine/box/ribbon etc, I was delighted that they were delighted, and very impressed with your service all round.
Thank you!"
Chris
quality
We use delicious, local, artisan products and partner them with fine New Zealand wines to create a range of gift boxes that your colleagues will truly appreciate.
choice
With Wineplus you can make your own selection of wine, whisky or port to accompany your gift box, allowing you to tailor this important part of the gift.
presentation
Each gift is beautifully packaged in a wooden gift box, with tasting notes for the wine and your personal message included.